If you need SR22 Insurance in Orlando, Florida, Staybull Insurance can help.  Staybull has been specializing in SR22 insurance for over five years and can answer any questions you have.  As an independent insurance agency we are able to write with many major Florida insurance carriers not just one, giving you the best possible rates.  We write SR22 insurance all over the State of Florida with carriers like Progressive, Foremost, Gainsco, Dairyland , infinity and more.  Agency staff can guide you through purchasing an SR22 policy that fits your needs and your budget.  We are well trained in the SR22 field and can make the filing process as easy as possible for you.  Insurance applications can be signed electronically via email and we can file your SR22 and provide proof of insurance immediately.  We are also able to provide non-owners SR22 insurance in Orlando for individuals that do not have a vehicle.  If you have any questions please feel free to give us a call or use our live chat feature to talk to an agent.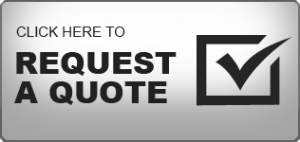 Orlando SR22 Insurance FAQs 
What is the SR22 filing and why am I required to have it?  The SR22 filing is a form that is attached to a regular auto insurance policy to certify that you have the required bodily injury limits of 10/20 and $10,000 in property damage coverage.  The form itself is electronically filed to the State of Florida when you purchase and SR22 insurance policy.  The State of Florida is requiring you to have this form because you are considered to be "high risk".
 You may be required to purchase SR22 insurance if you:
Were pulled over and did not have proof of insurance

Got into an accident and did not have insurance

Caused an accident that resulted in bodily injury to others and did not have bodily injury coverage on your insurance policy

Have to many violations or accidents on your driving record
How much is SR22 insurance in Orlando?  Insurance rates in Orlando vary greatly from person to person.  It is not possible to determine a rate without requesting a quote.  Insurance rates also depend on how bad your driving record is and if you have made insurance claims in the past.
What if I need the SR22 filing but I do not have a vehicle?  In some cases if you do not have a vehicle you can purchase whats called a "non-owners" policy.
Can I make monthly payments?  Yes, in most cases you will be able to make monthly payments on your SR22 insurance.