Miami SR22 insurance rates can be high due to the large population and high accident rate but we are here to help.  Staybull insurance specializes in SR22 insurance for the entire State of Florida.  We have contracts with almost every major insurance company that offers SR22 insurance in Miami and we will search for the best rate for you.  When you request a quote from us we automatically search all the companies we have to find you the lowest rate possible.  We write for many major insurance companies like Progressive, Infinity, Foremost, Gainsco and more.  Here at Staybull we utilizes the latest technology to service our clients so you can get a quote and purchase your SR22 policy from any computer or smartphone.  Joshua and staff are specially trained to handle SR22 policies and can help guide you in purchasing the policy that is right for you.  Staybull can write non-owners SR22 insurance in miami for people that do not own a vehicle.  We are also able to submit your SR22 certificate to the State of Florida immediately allowing you to go into the DMV and get your driver license back.  We can provide SR22 insurance in areas including Hialeah, Miami Gardens, Miami Beach, Homestead, North Miami, Coral Gables, Doral, North Miami Beach, Cutler Bay, Miami Lakes and Aventura.  Please feel free to give us a call if you have any questions and thank you for visiting our site.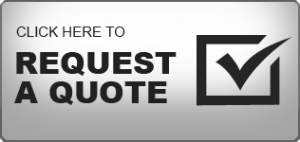 Miami SR22 Insurance Requirements
The State of Florida requires you to have liability limits of 10/20/10 because they consider you to be high risk.

The State of Florida does allow you to make monthly payments on your SR22 insurance.

You are required to carry SR22 insurance for three years from the date of conviction and/or suspension.  So if you were required to get your SR22 a year ago, you may only need to carry the SR22 for two more years.  It is important to ask your local Miami DMV to see how long your SR22 is required.

Your agent or insurance company will need to file the SR22 certificate to the State of Florida electronically.  This process usually takes about two or three days but if you are in a rush to get your drivers license back we may be able to fax the SR22 certificate to your local Miami DMV immediately.

You are required to carry the SR22 filing for as long as the DMV tells you.  If you let your policy cancel before that time your driver license will be suspended.  
 Non-owners SR22 Insurance in Miami 
   If you do not have a vehicle but you are required to carry the SR22 you may need a non-owners SR22 policy.  Named non-owner SR22 insurance provides coverage for bodily injury and property damage when your operating another person's vehicle.  The downside is that named non-owner policies do not provide any coverage for any vehicle you own or regularly operate.  They also do not provide any physical damage coverage for any vehicle you operate.  Since there is not a vehicle on the policy named non-owner SR22 policies do not provide any medical payments if you are injured in an accident.  Non-owners SR22 insurance is typically less expensive as they do not cover nearly as much as a regular auto policy.  To get a quote for a non-owners SR22 click the link below.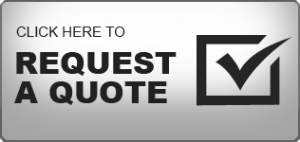 Some tips to reduce your SR22 insurance cost in Miami
How much does SR22 insurance cost in Miami?  Insurance rates vary greatly in Miami depending on your driving record, claims history and the location you live in.  You would need to submit a quote request to know for sure.  
To reduce the cost of you SR22 insurance you need to:
Make sure that you are getting all available discounts

Raise your deductibles if it is possible

Shop around a little to make sure that you are getting the best rate

Consider adding a PIP deductible as sometimes PIP insurance in Miami can be expensive

Consider rejecting comprehensive and collision coverage if you do not have a loan on your vehicle as this coverage is not required with the SR22 filing.