SR22 insurance in St. Petersburg can be a tricky feat but Staybull Insurance is here to help.  Staybull is an independent insurance agency that writes SR22 insurance all across the State of Florida.  Independent agencies write insurance from many companies not just one so this allows us to find some of the best rates on the market.  Insurance rates in Saint Petersburg have gone up in recent years from many different factors.  Some of the factors that contribute to the rise in insurance costs in the area include population growth, PIP fraud and a high rate of accidents.  Every insurance company has different rates in different cities and that is why independent agencies can help.  When you request a quote from us we check with many major Florida insurance companies like Progressive, Foremost, Dairyland and Gainsco to find you the best rate possible.  Staybull uses advanced technology to service customers and provide great customer service.  If you purchase an SR22 policy from us you can sign your application electronically and you never have to come to our office if you do not want to.  Staybull can also provide non-owners SR22 insurance in Saint Petersburg for individuals that do not have a vehicle.  If you submit a quote request on our get a quote page we will have the quote e-mailed to you as soon a possible.  If you have any questions please feel free to give us a call or use our live chat feature.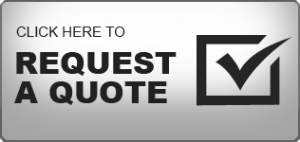 Some things you should know when you purchase SR22 insurance in St Petersburg…
The SR22 Filing – The SR22 filing is an endorsement to auto insurance policy to verify with the state that you have the correct liability limits of 10/20/10.
The State of Florida may be requiring the SR22 filing if you:
Got caught driving without insurance on you vehicle

Got into an accident and did not have insurance at the time

Have to many points on your driving record

Got into an accident that caused bodily injury and you did not have bodily injury on your insurance policy
What is SR22 Insurance?  SR22 insurance is just a regular insurance policy with the SR22 filing attached to it.  The SR22 filing is submitted to the State of Florida electronically by your insurance company.  In most cases you are required to carry the SR22 filing for three years from the date of original suspension or conviction but we always advise our clients to check with the local St Petersburg DMV to make sure how long your filing is required.  
Can I make payments on my Saint Petersburg SR22 Insurance policy? Yes in most cases we are able to find a policy that allows you to make monthly payments.  You may also be eligible for discount if you have prior insurance or own a home in Saint Petersburg.    
How much does SR22 insurance cost in Saint Petersburg?  The cost of insurance varies from to many factors and is vastly different from person to person.  To get an accurate quote you would need to submit a quote request or give us a call.