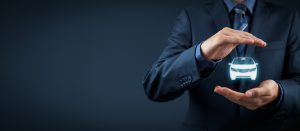 It's time to get your driver's license reinstated.
Because it was suspended, the state of Florida says you need to file an SR22 form to get your license back. An SR22 form is an insurance policy endorsement, so you need auto insurance to get one.
But you don't have a car anymore. How do you get auto insurance without a car?
It's called non-owner SR22 insurance and here's how it works.
What Is an SR22 Filing?
In Florida, an SR22 is an insurance policy endorsement. After you purchase a policy, your insurance company files an SR22 form with the Florida DHSMV.
The form states you have the minimum insurance coverage required by law. In Florida, minimum coverage limits are:
$10,000 of bodily injury liability per injured person
$20,000 of bodily injury liability per accident
$10,000 of property damage liability per accident
Not every Florida driver needs an SR22. SR22 forms are required when your driver's license gets suspended for certain reasons.
Among these reasons are:
Excessive points on your license within a short time (e.g., 12 points within 12 months)
Failure to keep current on child support payments
Convicted of driving without insurance
Convicted of driving on a suspended license
Deemed unable to safely operate a motor vehicle
You'll notice driving under the influence isn't part of this list. That's because there's a different filing for alcohol offenses.
For driver's license suspensions resulting from driving under the influence (DUI), there's a different form. You'll need to file an FR44 to reinstate your license.
An FR44 filing requires higher coverage limits. You'll need to carry $100,000 of bodily injury liability per person and $300,000 per accident. Property damage liability of $50,000 must be carried, as well.
Although it varies, in Florida, most SR22's are in place for three years. Missing a payment, canceling your policy, or allowing it to lapse will get your driver's license suspended.
To get it back, you'll have to start the process over and keep an SR22 on file for another three years.
What Is a Non-Owner Insurance Policy?
If you thought you couldn't get insurance without a car, think again.
A non-owner auto insurance policy provides coverage when you're driving someone else's car. It's a great way to meet the SR22 financial responsibility requirement, without having to buy a car.
Most non-owner policies only offer bodily injury and property damage liability coverage. There's zero coverage for the vehicle you're driving, should you have an accident.
Non-owner policies don't provide personal injury protection (PIP) coverage. Some companies offer medical payments coverage as an alternative.
Here's an example of how non-owner insurance works.
You borrow your next door neighbor's car and cause an accident. Your neighbor's auto insurance is the first to pay for property damage and injuries. If your neighbor's policy doesn't have enough coverage, your non-owner policy kicks in.
Your neighbor's auto insurance pays for the damage done to his car, less the deductible since your non-owner policy is liability only.
One thing to remember, when borrowing someone's car, is to make sure they have comprehensive and collision coverage. If they don't and you cause damage to their car, there's no insurance coverage to fix it. The owner can hold you responsible for the cost of repairs.
Another thing to keep in mind is non-owner insurance doesn't cover vehicles owned by others in your household.
For example, say you live with your parents and borrow one of their cars while saving to buy your own. Since a non-owner policy doesn't cover you in their cars, they need to add you as a driver on their policy.
Consider These Things Before You Start Shopping
There are a few more things you need to know before shopping for non-owner SR22 coverage.
Liability Limits – Florida requires $10,000/$20,000 bodily injury limits and $10,000 limits for property damage, but you can buy higher limits.
Uninsured / Underinsured Motorist Coverage – In Florida, you may add these coverages to your non-owner policy, for an additional cost. They protect you when you're injured in a crash with an uninsured motorist. They also apply when the at-fault party doesn't have enough liability coverage.
Monthly Payments – Some, but not all, companies allow monthly payments for non-owner SR22 insurance. If you can't afford to pay for the policy up front, make sure you choose a carrier that offers payment plans.
Bought a Car – Once you buy a car, you must contact your insurance company to change your non-owner policy to an owner policy. Your dealer cannot complete the title and registration transfer without proof there's insurance on the vehicle.
Moving Out of State – If you move to another state during the SR22 filing period, you'll need to maintain a Florida SR22 filing. Your insurance company can help you with this.
With these things in mind, you're ready to start the process.
How Do I Get Non-Owner SR22 Insurance?
You won't buy non-owner SR22 insurance the same way as when you owned a car. Some major auto insurance companies don't provide quotes for non-owner policies online. Instead, you'll have to call them or visit a local agent.
In fact, not all Florida auto insurance companies offer SR22 filings either. The company you've had coverage with for years may not be able to help you when you need an SR22.
With this in mind, make sure you get several quotes to compare rates and terms. Also make sure your agent can file your Florida SR22 electronically, so it only takes 24-48 hours to process.
For rates from multiple companies and quick, electronic filing, start your quote now.