SR22 Insurance can be confusing and complex but we are here to help.  Insurance in Tampa can get quite expensive especially if you need the SR22 filing.  Staybull insurance writes SR22 policies all across the state and can handle any questions you may have.  We are an independent agency that writes SR22 insurance with most major Florida carriers.  As an independent agency we can write with multiple companies not just one.  This allows us to provide you with quotes from many companies and find you the best rate possible.  Insurance applications can be signed electronically from any computer or smartphone and in most cases we can e-mail you a copy of the SR22 certificate immediately.  We also offer non-owners SR22 insurance in Tampa for individuals that do not have a vehicle.  Staybull can provide SR22 insurance in all areas of Tampa including Plant City, Temple Terrace, Clearwater, Largo, Pinellas Park and Safety Harbor.  You are typically required to carry SR22 insurance for three years from the date of conviction or original suspension but it is important to ask your local Tampa DMV the exact time frame it is required of you.  In most cases we can also fax the SR22 certificate to the DMV if you are in a rush to get your drivers license back.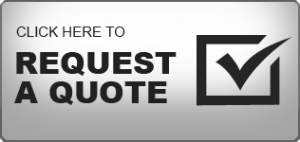 Not sure what an SR22 is?
  The SR22 filing is attached to an auto insurance policy and certifies to the state of Florida that you have liability limits of 10/20/10.  The State of Florida may be requiring this of you because you have gotten to many tickets or got pulled over and did not have insurance.  In most cased you are required to have the SR22 for three years from the date of original suspension or conviction.  The State of Florida wants to make sure that if they are going to reinstate your drivers license, you have to correct insurance on file.  Your insurance company will submit the SR22 filing electronically to the state after you purchase SR22 insurance.   
Tampa SR22 Insurance FAQs
How much does SR22 insurance cost in Tampa?  Insurance in Tampa is not a set price and varies from many factors.  Insurance rates are typically based on age, gender, driving record and location.  The best way to get an idea is to submit a quote request on our website or give us a call.
Can I make monthly payments on my SR22 insurance?  Yes, we can usually find a company that will let you make monthly payments.