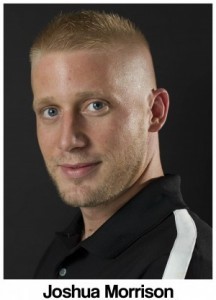 Staybull Insurance specializes in SR22 insurance for the entire State of Florida. We are an independent agency that can write SR22 insurance for many major Florida carriers. Being an independent agency helps us find you the best coverage at the lowest rate possible. Josh and staff have become SR22 experts by holding this niche. We will guide you through purchasing the right coverage that is best for you. Please feel free to give us a call or use our chat live with an agent feature if you have any questions.
Florida SR22 Insurance Q&A
What is the SR22 filing? The SR22 is an endorsement that is attached to your auto insurance policy. The actual form is submitted to the State of Florida electronically by your insurance carrier. The SR22 filing certifies to the State of Florida that you have at least 10/20 bodily injury and $10,000 property damage coverage.  
Why do I need the SR22 filing? The State of Florida now considers you a high risk driver and they want to make sure you are keeping continuous insurance coverage. You might be required to carry the SR22 filing if you were caught driving without insurance. In some cases SR22 insurance is also required if you have too many violations on your driving record.  
How much does SR22 insurance cost in Florida? Premiums are derived from many risk factors including age, sex, location, driving record, financial responsibility, etc. Insurance premiums can vary greatly from person to person.  
How long do I have to carry the SR22 filing? In most cases the State of Florida requires individuals to have the SR22 filing for three years. Your exact requirement may vary. It is important that you contact your local DMV to find out how long your SR22 will be required.        
Can I make payments on my SR22 insurance? In most cases you can make payments on your SR22 insurance. It depends on your filing number and your particular situation.      
Why choose our agency?

 
Electronic Filing – SR22 filings are usually submitted within 48 hours directly to the state of Florida.
Multiple Carriers – Staybull can provide insurance from many different SR22 carriers. We will quote with all of them to find you the best rate for your particular situation.
Customer Service – Our agency can be reached seven days a week via phone, email and chat. We can also be contacted 24 hours a day on our emergency line.
Non-Owners SR22 Insurance – We can provide SR22 insurance for individuals that do not own a vehicle.
Out-of-state SR22 filings – If you moved to Florida and need an out-of-state SR22 we can help.
Experience with SR22 Insurance – Josh and staff are very knowledgeable in this particular field.
If you have a DUI please visit our site dedicated to Florida FR44 Insurance.